At the Fast Track Trade Show, while everyone else was up and around hustling their products, Meeks Recycling was sitting down on the job.
Its sleek, shiny and colorful glider bench was made of used car parts they had recycled and put to a surprising new use. And it seems like everyone was tempted to try it out — and once you sit down on it, it provides such a comfortable rest you may not want to get up.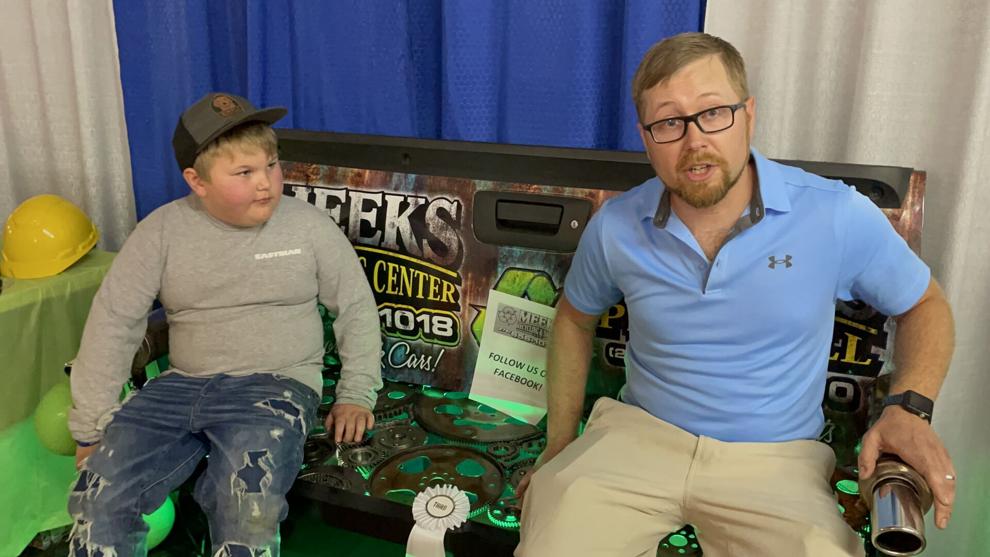 Perhaps most surprising of all, it only took two days to make.
The bench was designed by General Manager Joshua Meeks, who said although it only took about 16 hours to make, that was after about 100 hours of planning it out in his mind.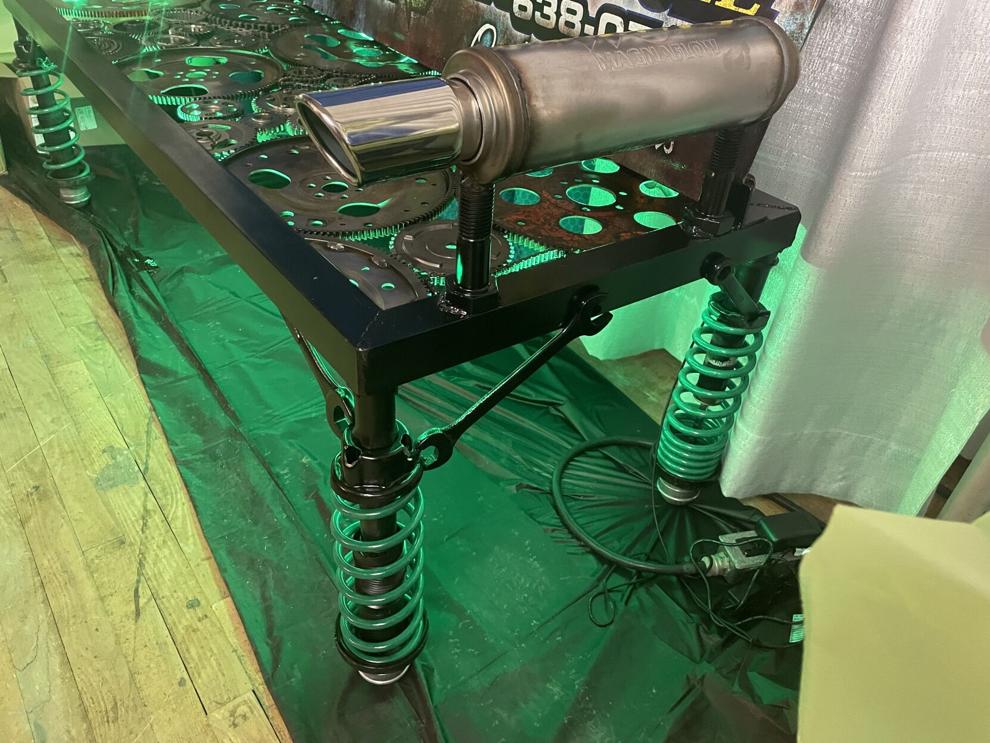 They started the bench the Thursday before the trade show, finished it Friday and had it as the star attraction of their booth during the Tuesday and Wednesday event.
Randy Winningham scavenged about looking for just the right parts, which he collected for the job, Meeks said.
"I took all the pieces and just kind of moved them around until I liked it," Meeks said.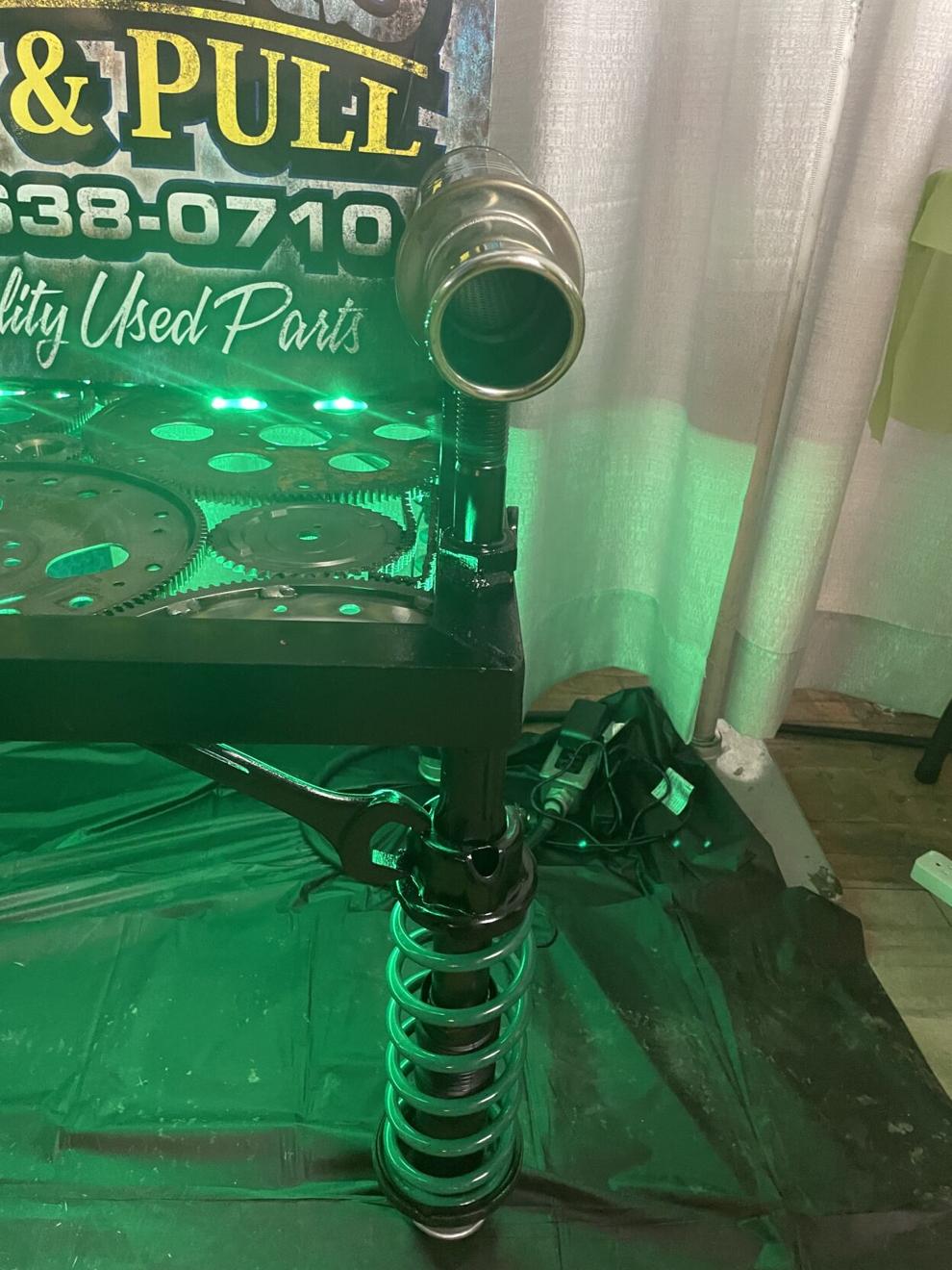 The pieces include Magnaflow mufflers found in the trunk of a Honda Civic, which make the arm rests, and struts off a Honda Accord, which are the coils around the legs.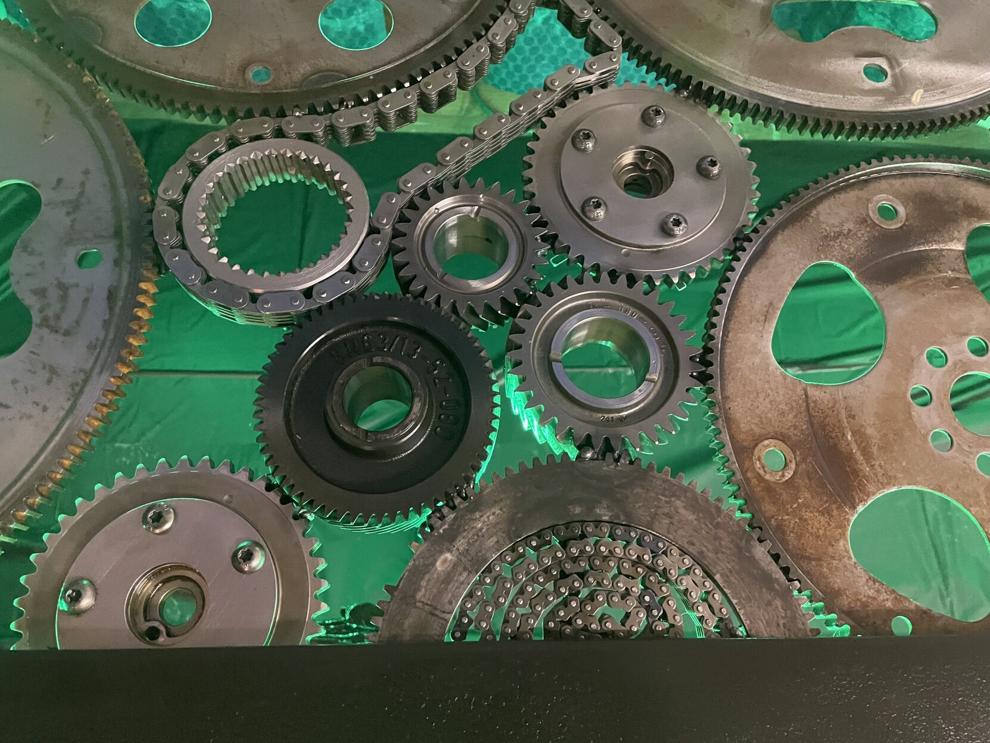 The seat is made of various sized automatic-transmission gears that have been finished smooth and clean.
Green lights from below lit the bench to highlight its craftsmanship and design.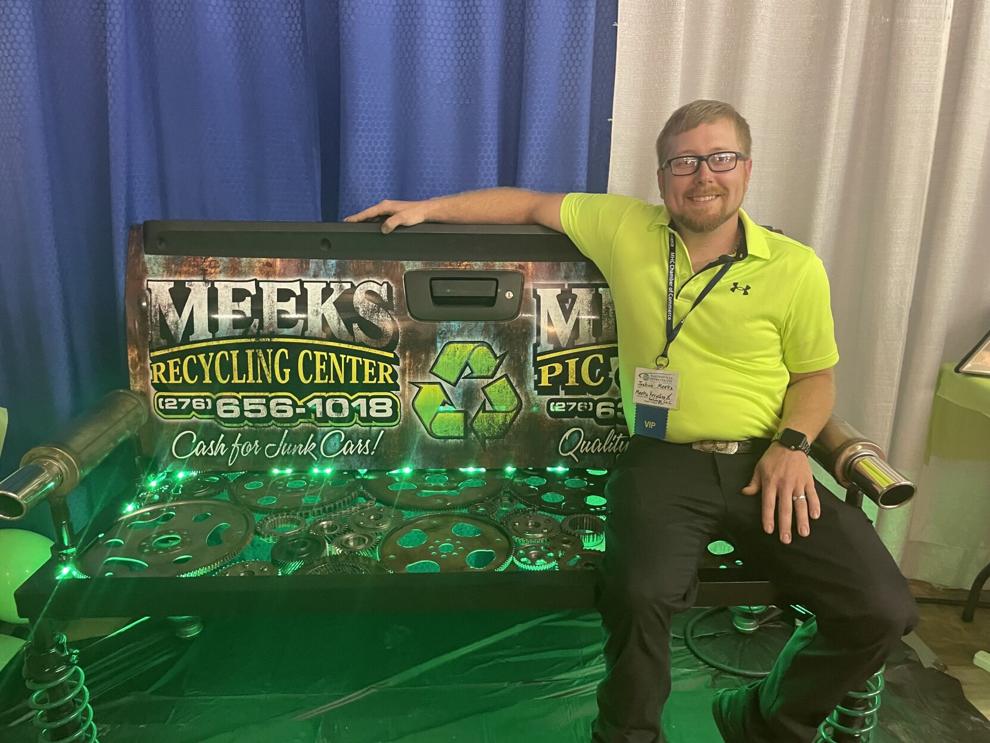 "Everything about this bench was salvaged from a vehicle or from the scrap pile or from someone who has brought to us to sell or donate, and it was a work of art," Meeks said.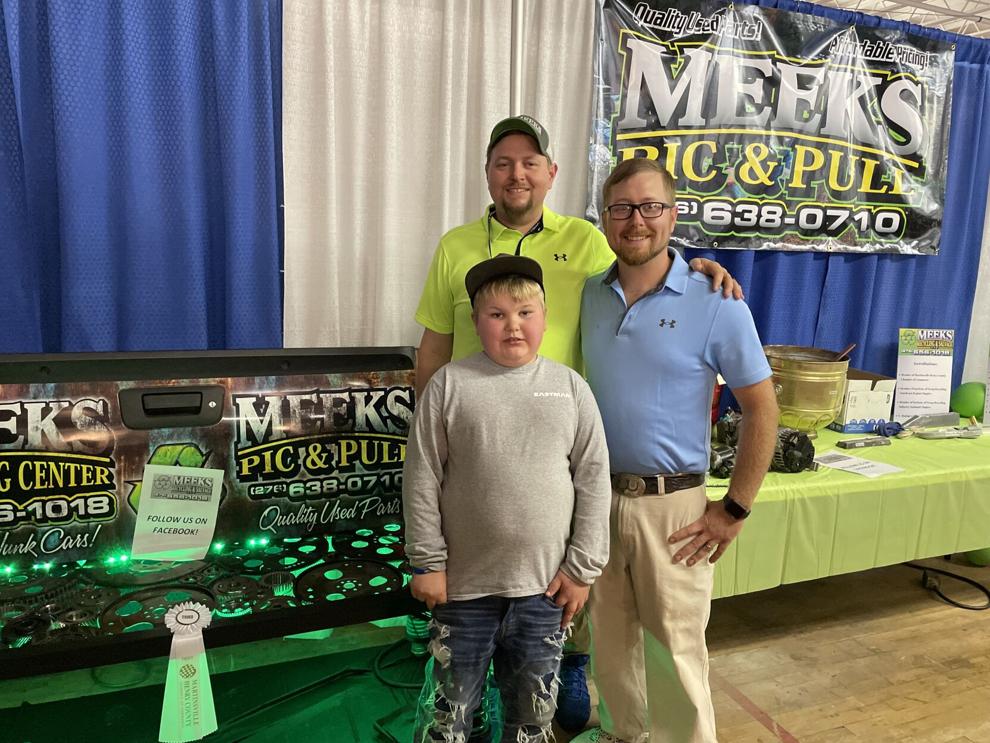 "It's very comfortable and weather resistant. It has been all clear-coated so that the weather doesn't bother the material, and it has been triple-painted, and it's read to enjoy."
The bench's back is a colorfully painted tailgate from Meeks' truck. Over a background of mottled rust color, blue and black are the the words "Meeks Recycling Center (276) 656-1018 Cash for Junk Cars!" on one side of a green recycling symbol and "Meeks Pic & Pull (276) 638-0717 Quality Used Parts" on the other side.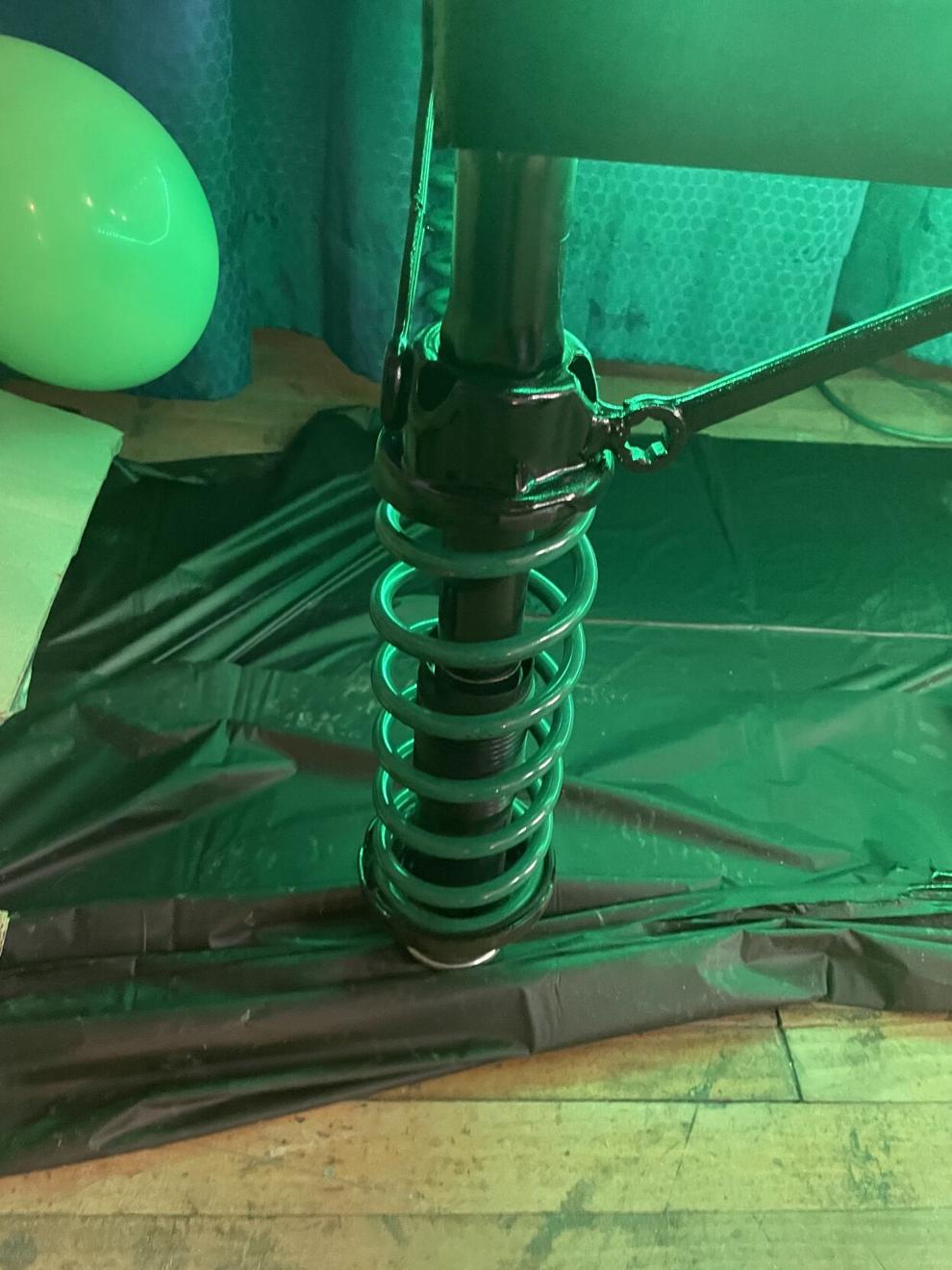 Welder Chad McDowell put everything together.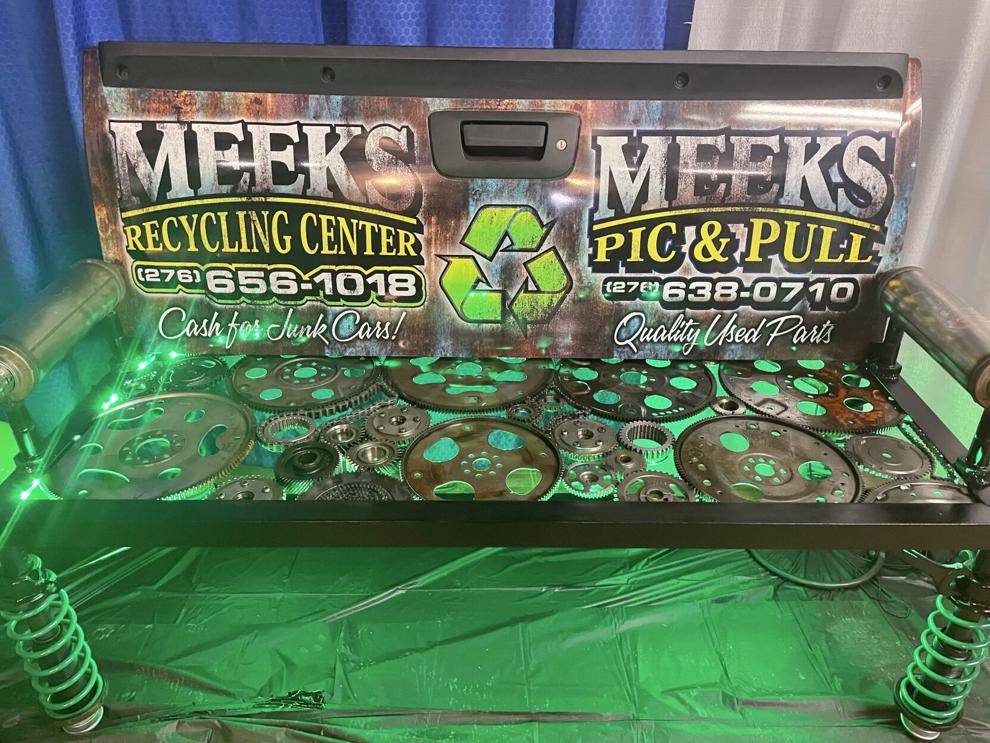 Now that the trade show is finished and the bench's public debut is over, the bench is in use at the main office of their business at 1331 Virginia Ave., Martinsville.
Holly Kozelsky is the editor of the Martinsville Bulletin. She can be reached at 276-638-8801 extension 2430 or [email protected].