Pimp My Ride is back! The car restoration show from the early noughties will indeed spark nostalgia among those who grew up watching it. It was not only a top-tier show of the new millennium but ended up as a cultural touchstone. Car enthusiasts that wanted to modify their used cars from simple beat-up rides to badass whips started use the term "Pimp My Ride". After its enormous success in the US, MTV created localized spin-offs in other countries such as Brazil, France, Indonesia, and even the UK.
RELATED: This Was The Best Episode Of Pimp My Ride
MTV UK and eBay have brought back the show originally created by Bruce Beresford-Redman & Rick Hurvitz. It has a whole new look. The host is new, and in place of West Coast Customs and Galpin Auto Sports, there's a new garage to impress the viewers with incredible car transformations. Reimagined as digital series, filmed in the UK, it's made with all the heart and soul of the original. Here are 10 things we just learned about eBay and MTV's new season of Pimp My Ride.
The reimagined version of Pimp My Ride is an advertiser-funded digital series. eBay is the main sponsor, collaborating with MTV UK, media agency MediaCom UK and Paramount UK.
Apart from bringing a well-known show back for entertainment, eBay aims to connect a bigger audience of auto fans to its Certified Recycle Hub with a focus on the sustainability of car parts.
9

Available On YouTube

The show is targeting a younger demographic of internet users and is available for everyone on the official MTV UK YouTube channel. The goal is to attract new viewers and reintroduce the series to those who may have missed it during its original 2004–2007 run.
The digital series will get promoted via TV advertisements on Paramount UK channels and later distributed on social platforms like Facebook, Snapchat, and Twitter.
8

It's A 6 Part Digital Series
It will be a six-part digital series with each episode being approximately 15 minutes long. MTV UK will release a new episode every Friday. The digestible episodes cover everything from classic restorations to extreme car modifications featuring Pimp My Ride's trademark sound systems and TV screens.
RELATED: This Is The Sickest Car From Pimp My Ride
Some viewers have complained that the episodes are too short. However, the show as a whole has gotten a great deal of praise.
7

Hosted By Lady Leshurr – A Popular British Rapper
Fans of Pimp My Ride will recall that American rapper Xzibit hosted the original American version of the hit reality show. But the program also aired in the UK, hosted by DJ Tim Westwood, for three seasons, after debuting in 2005.
Now, rapper Lady Leshurr from the UK is taking over as host of the rebooted version. Birmingham-born and 34 years old, she is well-known for her "Queen's Speech" rap project and her bubbly personality has been a great fit.
6

Car Makeovers Done By Wrench Studios (UK)
Wrench Studios, a one-stop-shop for auto repairs based in Surrey (UK), will perform the car makeovers . The show's trailer provides a decent picture of the Wrench Studious shop, filled with exotics.
Two brothers, Ray and Hamid Iqbal manage the shop. Both grew up as ardent fans of the original series and have expressed their desire to continue the Pimp My Ride legacy.
5

Only Six Lucky Drivers
There will only be six lucky UK drivers chosen to have their cars "pimped." Among the vehicles to be transformed is a 1966 Volkswagen Beetle vintage. There's also a Mitsubishi GTO from 1992 set to undergo a Fast & Furious transformation. Each episode is devoted to a different driver, their life, and car. We'll see a total of 6 regular rides converted into souped-up dream cars.
RELATED: Everything Wrong With The 'Pimp My Ride' Minivan
Like in the original show, the Wrench Studio crew will pay great attention to the likes and interests of the car owners. Next, they'll pitch their plans for the car's upgrades, enhancements and cosmetic tweaks. Each episode will culminate in a spectacular reveal of the completed vehicle.
4

Now Fixing Up Cars The Right Way
One of the true gearheads' biggest complaints against Pimp My Ride was only giving cars interior and aesthetic upgrades. It always felt like the idea was to make the cars as extravagant as possible with crazy flashy paint, pinstripes, chrome, over-the-top gadgets and impractical features. They installed a Jacuzzi, aquarium, and candy machine in some cars.
More often than not, things like rust, suspensions, engine & transmission maladies got disregarded. Some cars would sometimes end up heavier, slower, and less safe. The show's new season is off to a good start. Apart from interior and exterior makeovers and adding insane gadgets and features, they're making high-quality roadworthy builds by properly fixing rust and car internals.
3

Retains The Original Theme Song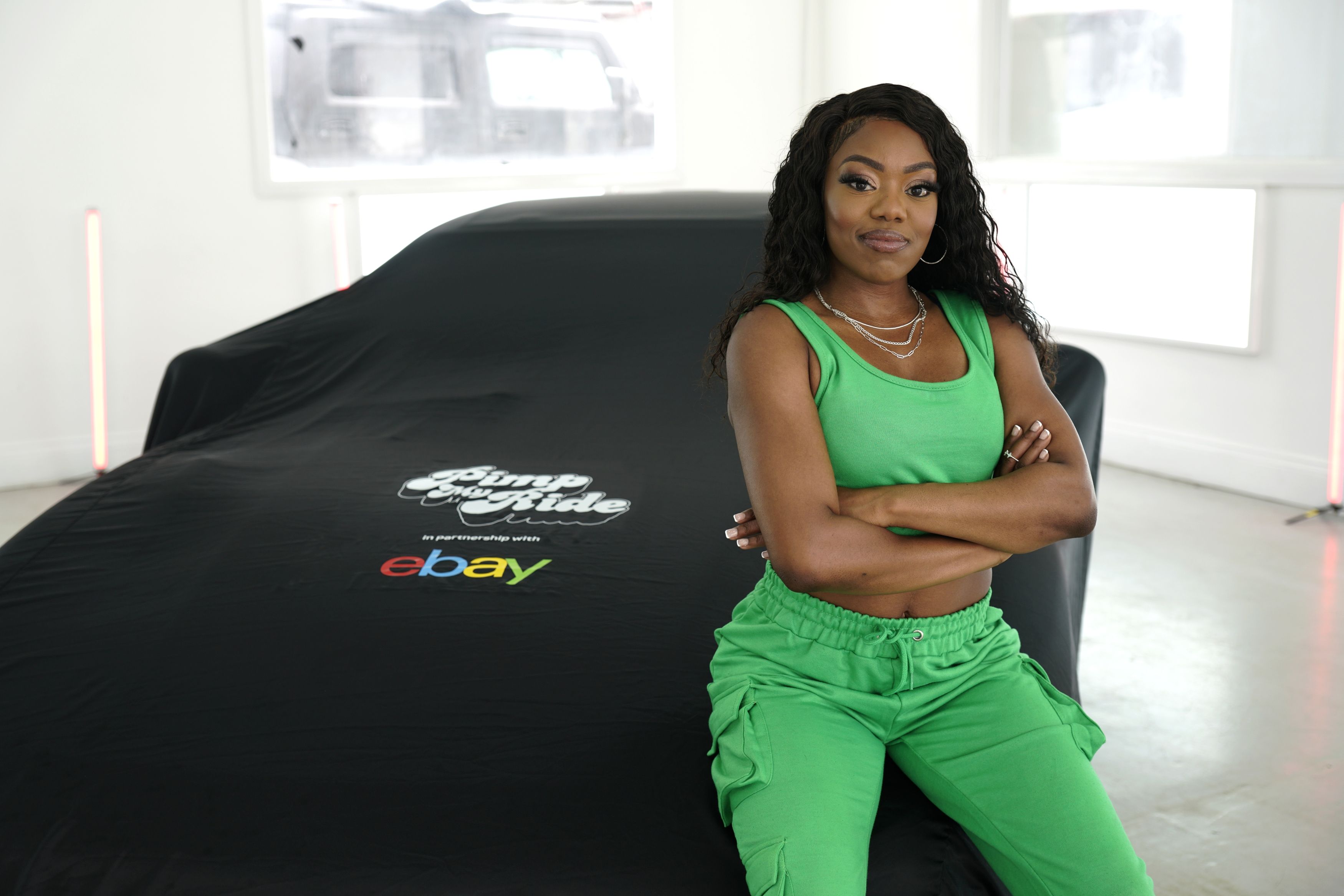 MTV UK has made many changes to the show, such as switching out the host and using a new garage for the car transformations. Interestingly, the motor makeover show has retained the original theme song.
The Pimp My Ride song is one of the best car theme songs of all time. Hearing the catchy tune again brings back fond memories and excitement for those who grew up watching the car show.
Using recycled components and car parts has become the newest trend in the automobile industry. The new Pimp My Ride series is eBay's latest move in its mission to encourage greener and more sustainable buying habits for the automobile sector. As much as possible, eBay's specialized car parts and accessories division will provide parts used for the car makeovers.
RELATED: The 10 Coolest Cars From Pimp My Ride
The show demonstrates how simple it is to save money and the environment by purchasing and installing recycled "green" auto parts and components from the online marketplace. eBay is the largest online platform in the UK for selling auto parts and accessories.
1

Also Encouraging DIY "Pimp My Ride" Projects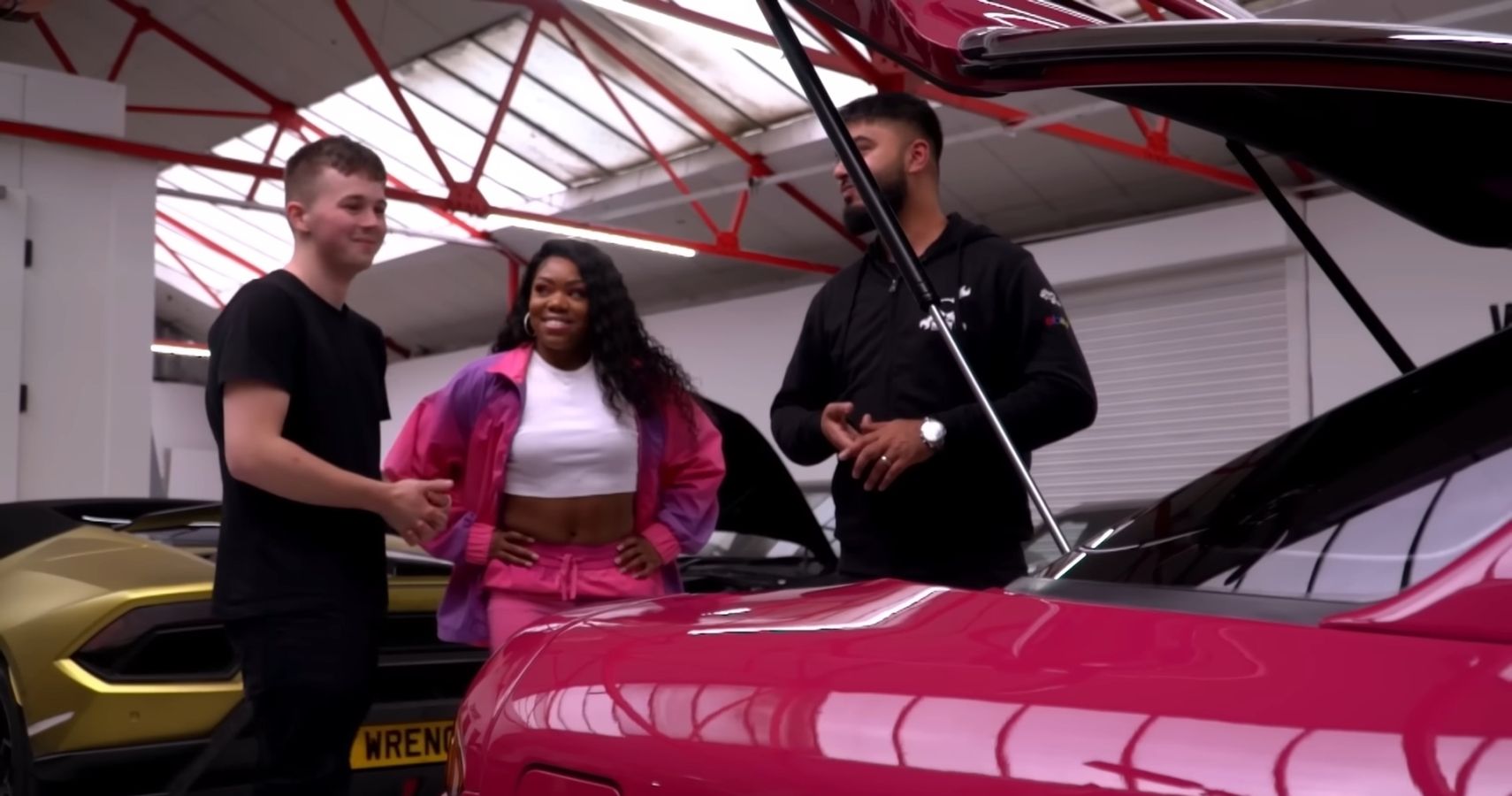 An eBay study of 1,919 UK buyers of parts and accessories this year revealed that 69% intended to do the installation themselves.
Through the show, eBay aims to inspire amateur DIYers and car enthusiasts who own beaten-down and outdated automobiles to renovate and "pimp" them themselves. That is more environmentally friendly than getting a brand-new car off the production line.